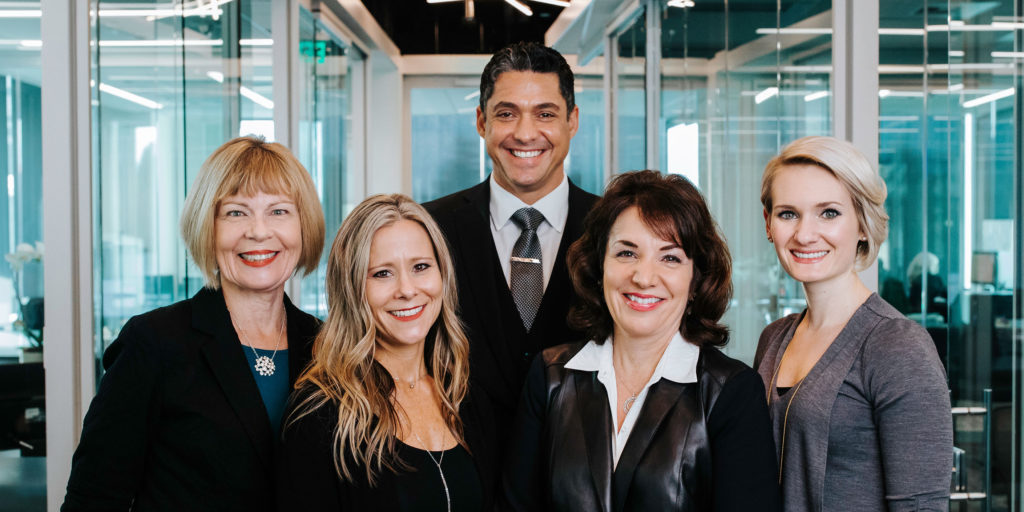 Whether buying or selling, Beth has a strong support system to help navigate you through your entire real estate process with integrity, care and attention to detail. Each team member prides themselves on unparalleled client service, energetic follow-through and professional advocacy.
Jones Germain Black

|

jones@bethbillington.com —
Jones has enjoyed working in the housing industry since 1998. He began his career managing high-end custom-built home projects; and in 2001, transitioned to the mortgage industry where he grew a successful business. He brings positive energy and a unique skillset to the Billington Team. Jones prides himself on his unrivaled customer service achieved through strong ethics, complete transparency, and communication skills that exceed expectations.
Jean LeTellier

|

jeanletellier@cbbain.com —
Jean serves primarily as a Buyer's Agent for The Billington Team. She has been a broker since 1997 and enjoys working with first-time buyers, move-up buyers and those choosing to downsize. She is a Certified Relocation Specialist as well as Master Certified Negotiation Expert and delights in working with buyers moving to the Seattle area from other parts of the country and around the world. Learning about their diverse cultures and residential needs along the way is a special bonus. Jean has lived on Seattle's Eastside for over 25 years and has exceptional knowledge of its communities, school districts and real estate markets. Patient, detail-oriented and resourceful, Jean prides herself on her ability to educate clients on the home buying process and to negotiate the best outcome.
Karla Willson
|
karla@bethbillington.com
— Karla has worked in real estate since 2000 and joined Beth's team in 2003. She has assisted Beth in many facets of the business, wearing multiple hats, from Transaction Coordinator to Marketing Director. Now primarily focused on marketing, Karla is responsible for developing and implementing the tools that showcase our clients' homes in the most attractive light so they stand out in the marketplace. She enjoys working with each of Beth's clients, both in coordinating their home's presentation and in communicating all the places their listing is advertised and publicized.
Amanda Butler
|
amanda@bethbillington.com
— Amanda began her career in real estate in 2009 when she worked for a commercial real estate investor in the Seattle area. She then joined the Coldwell Banker Bain Bellevue branch as the office transaction coordinator where she further developed her real estate knowledge and management skills. Since joining our team in 2013 as Beth's personal transaction coordinator, Amanda has very much enjoyed working directly with Beth's clients. She excels at keeping all parties informed and on-track, from the beginning of the transaction through to its successful close. Amanda's excellent communication skills, eagerness to help and diligence make her a great resource for our clients.
Nancy Mar
|
nancymar@cbbain.com
— Nancy is an important affiliate broker to The Billington Team. She started in real estate as an investor and developer and since 2004, has been a broker with Coldwell Banker Bain. Here she has specialized in the representation of international buyers coming to Seattle for work, lifestyle and investment purposes. Prior to entering real estate, Nancy chartered an international business bank, which gave her strong analytical skills and exceptional attention to detail. She is an Accredited Staging Professional and has substantial knowledge of feng-shui. Nancy speaks Mandarin Chinese and Min-nan dialect fluently.
商用及住家买卖,投资或自住,马(林)蘭芯皆能提供你诚恳周到的服务。一九九五年起,在中国西南方投资开发房地产;二00四年,开始在美国最老牌房地产公司 Coldwell Banker 旗下工作至今。专长于大西雅图地区,尤其是二十一世纪开始以来,非常热门的华盛顿湖东岸所有的卫星城市。马林蘭芯为人诚恳热心,对相关企业知识丰富。能说流利的普通话和闽南。对室内装饰和中国风水,皆有所涉擸,研究。